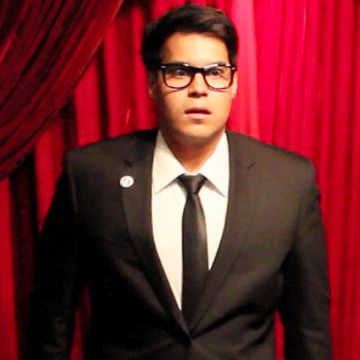 Chris Mayhew
Toronto Comedy Entertainer
Gaze deep into my eyes...
My name is Chris Mayhew. I make people laugh for a living.
Comedy & magic are a profession for me, but they are also a way of life. Throughout the past decade I've developed a unique way to entertain at events which has garnered me a reputation, world-wide.

Some say that I'm disarming, charming, and will make you laugh out loud with my uniquely entertaining brand of magic. I'll let you be the judge. Cheers!
Phone : +1 (647) 980-9404
Email : Info@ChrisMayhewMagic.com
Website : www.chrismayhewmagic.com
Performance

Family Magic

Fun For Everyone

The Family Magic Show is perfect for any occasion with guests of any age. Whether it be a room filled with kids or a room filled with adults, this show is interactive and fun for everyone.

FOR 20 - 100 PEOPLE (AVG.)

Up Close Magic

Walk Around The Event

Perfect for large parties corporate or special occasions. This is magic close up, and personal. I walk around the party adding a magical touch that will create lasting memories for all your guests (seated or standing). Perfect during cocktail hour or directly before dinner.

FOR 1 - 100 PEOPLE (AVG.)

Stand Up Magic

Not Your Typical Kind Of Funny

The Stand Up Magic Show is a theatrically hilarious experience cast in a unique magical setting. Interactive for the whole audience. This show is perfect for large corporate events that have access to stage, sound, and lighting.

FOR 100 - 500 PEOPLE (AVG.)

Testimonials

"Class Act!"

Ralph Manchichi

My wife surprised me for my 50th, and hired a magician. Chris Mayhew was that magician. He's a class act!

PRIVATE EVENT - Birthday Party

"Astounding! Hilarious!"

Dave Jenkins

We hired Chris Mayhew for our 20th wedding anniversary to perform his tricks at the tables, and he was astounding! Hilarious! Worth every penny.

PRIVATE EVENT - Wedding

"Still Laughing!"

Judy Batton

Chris Mayhew performed at our 2014 Christmas company function. It was a real treat. Some of us in the office are still laughing!

PRIVATE EVENT - Company Party

"Too Funny!"

Debbie Sheppard

It was a pleasure to work with Chris Mayhew. He's too funny for words, and a consumate professional. We look forward to having him again next year.

CHARITY EVENT - Make A Wish
Idea

What kind of event / party are you hosting? Gather info about your budget, venue, amount of people coming, location & time, plus other important info.

Get In Touch

When ready, please email (or call) to discuss your specific plans. Let's open a dialogue, and get the ball rolling.

Quick Discussion

We speak about your event, then decide the optimal place for me to enrich your guests' overall experience.

Deliver

I show up, make your guests laugh, and we all have a great time. In the end, everyone leaves happy talking about how you're the best host ever!
Call me today at +1 (647) 980-9404, and let's speak about your event.
Or please fill in the form below if you'd like to connect via email.
Serving All Of The Greater Toronto Area